Products By Category
AMD Systems
Intel Systems
Best Gaming PC
Best Cheap Pre-Built Gaming PC
Best Cheap Gaming Desktop
Best Gaming PC Under $1000
High End Gaming PC
Best Cheap Pre-Built Gaming PC
NO ONE DOES IT BETTER!

David Tran - Google Review
"The benchmarks for my build are beyond expectations and I'm glad I went with this machine...Overall I'm super happy with what I've got here and would gladly recommend."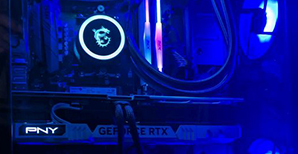 Trevor Clavell - Google Review
"Great product, I was serching for months for a PC come across Techfast...very happy so far"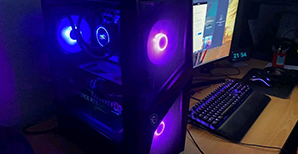 Fan Zhang - Google Review
"I was impressed with the build quality...I would definitely recommend TechFast to my friends and anyone needing a new computer."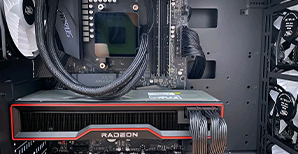 What Is The Best Pre-Built Gaming PC?
The best pre-built gaming PC is one that delivers on quality, performance, value and service. After all, the #1 reason people choose to buy a pre-built gaming PC over building one themselves is the assurance that these 4 areas will be top notch.
When it comes to quality, you can be assured that a pre-built gaming PC from TechFast hits the mark. Our parts come from the industry's biggest names and brands, and each assembled gaming PC is built by an experienced industry professional before being integrated and thoroughly stress tested before shipping.
In every configuration on our website, we aim to deliver both performance and value in equal measures. That means whatever your budget, there's a gaming PC with a configuration that has your name all over it. If you're willing to spend a bit more to extract even more speed, storage, or FPS, there are upgrade options available on almost every component line. Simply choose your preferred upgrade and we'll include it in your final build.
Our service is legendary in the Australian PC gaming community. Every pre-built gaming PC is backed by a 1-year return to base warranty as standard, with local, dedicated support available year-round. Contact us by email and receive personalized support that will fix any issues almost as soon as they arise.
By nailing these four areas we make it clear that the best pre-built gaming PC really does come from TechFast.
Are Pre-Built Gaming PCs Upgradeable?
There's no doubt about it – PC technology moves faster than nearly every other consumer category. One of the many great things about buying a pre-built gaming PC from TechFast is that yes, they are upgradeable.
The majority of our gaming PCs start at a base specification at the advertised price. Upgrade options are then generally available on most components – processor, motherboard, case, graphics cards, memory, storage, power supply, cooling and more – plus peripherals such as keyboard, mice and monitors, with more on the way as we expand our gaming components and peripherals range.
Upgrade options offer more power, performance, or capacity. For example, the base motherboard on any configuration might have the base level of features you'd expect, while the next model up may offer m.2 SSD compatibility, allowing for a faster storage drive. The next model up again may offer a maximum of 4 RAM slots (DIMMs) instead of 2, allowing for a greater amount of memory overall, and so on.
We're constantly looking for more options for our gaming PCs, so if there's something you're interested in that's not listed, please contact us.
If you are considering upgrading a PC you've purchased from us previously, it is important to contact us first. We have large range of upgrade options available and can assist you in upgrading your PC, but bear in mind - unless the work is performed by us, there may be warranty implications if, in the event of a warranty claim, a fault is found to be caused by work or a component not performed by us.
Is A Pre-Built Gaming PC Worth It?
People searching for pre-built gaming PCs often fall into two categories: those with the know how to build their own but don't have the time, or those who just want to get into their favourite PC games as quickly as possible. Regardless if you fit these descriptions or not, a pre-built gaming PC is a great option for those looking for a great PC gaming experience that's backed up by outstanding products, dedicated customer service, and an excellent warranty. And that just happens to be our specialty.
While they offer speed, convenience and peace of mind, the trouble with most pre-built gaming PCs is that you often pay a premium for having it built, configured, tested, shipped and supported by someone else. But not with us.
With us, you can often get your gaming PC fully built, tested, delivered and supported by a team of gaming PC enthusiast experts, for around the same price as doing it yourself. It's part of how we're shaking up the pre-built gaming PC industry here in Australia, and we're in it for the long haul.
Where To Buy A Prebuilt Gaming PC In Australia?
The only place to buy the best pre-built gaming desktop in Australia is TechFast.com.au! We use the latest and greatest gaming PC components from the industry's biggest names, our products are backed by a local support team and Australia-wide return-to-base warranty, and our prices are the lowest anywhere around.
We are committed to lowering the cost of PC gaming for everyone. Whether you're spending big on a high-spec Gaming PC capable of crunching today's latest PC games, seeking an entry-level gaming PC that won't break the bank, or simply searching for the greatest "bang-for-buck" gaming PC in Australia, we've got you covered.
Getting into PC gaming shouldn't cost you 6 weeks' rent. Our online business model and local assembly and support services mean our overheads are the lowest they can be. We've established a reputation in the Australian PC gaming community for delivering outstanding quality at the lowest prices, so we don't have huge marketing budgets to pay for. And we work harder than anyone else to get the best deals for quality PC gaming components, so when we buy in bulk, it means you save!
So go ahead – do your research at your local computer store, major retail chains and other online system builders. Then compare them against us, and you'll find we can't be beaten on service, performance and value for money.